LIMO LIBS including the MSM
UPDATE 6/16/23: Most Leftist journalists like Christiane Amanpour can charitably be categorized as Useful Idiots, cheering on the devil's work rather than getting their hands dirty doing things like planting a bomb on a school bus carrying Israeli children. No, the perverse role of Amanpour and her ilk is routinely writing screeds consistently lambasting the good while celebrating evil, garnering cheers and lucrative careers in the bargain.  In Amanpour's case, she has recently called the wanton murder of 3 Israeli family members on holiday a "shoot-out," implying the wholly innocent victims got as good as they gave. Moral equivalence of Israel and "Palestinians." Like sending birthday greetings to Zimbabwe cannibal Robert Mugabe followed up by swift backpedaling, she has issued a very quiet apology for this little oversight. Oops! There. All better. With the efforts of an outraged Alan Dershowitz and others sick of her (and CNN's) history of lies, may she and her equally amoral CNN employer find some decidedly unglamorous accountability in court.
UPDATE 6/17/23: We patiently await a full financial accounting and fuller accountability by our distinguished First Family of Crime. The latest figure on their illicit take from foreigners seeking favors is $30 million. 
CLINTON (The Thing That Wouldn't Leave)
FAUCI and the curse of the "EXPERTS"
UPDATE 6/15/23: A world-class control freak like lovable old George is not about to give up the aphrodisiac of power any time before he assumes room temperature. Ergo, it's reasonable to assume the alleged transfer of control to his nerdy nebbish of a son is simply being the man behind the curtain, as phony as the miserable old monster's fake "philanthropy." 
Is that Pee Wee Herman at the door to Papa's throne room?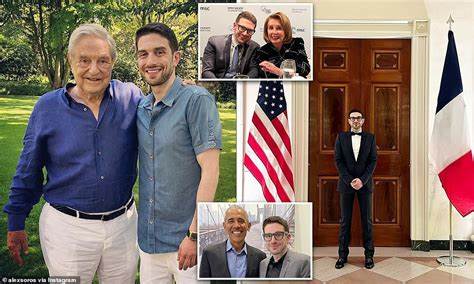 SUPREMES-Different faces, still a Leftist Weird Sister act
WEEDS IN THE AMERICAN GARDEN OF FREEDOM
UPDATE 6/15/23: A longtime toiler in the hallowed halls of Race Grievance, Inc, Keith Ellison remains the quintessential establishment  termite and fraud acquiring and exercising legal power to undermine the police and the laws they (and he) are sworn to uphold.