UPDATE 6/2/23: Feeling voyeuristic? Check out the upcoming website ( www.BidenLaptopMedia.com ) that will provide the public with thousands of photos from Hunter's laptop. This includes shots of Joe's "smartest man I know" cavorting buck naked with children. Of greater concern is ample evidence that the [alleged] POTUS has for years been the active head and chief profiteer of an authentic crime family on the massive take from our most serious political enemy. We truly live in a morally upside-down world.
Imagine the ceaseless feeding frenzy if this were DJT, Jr.
CLINTON (The Thing That Wouldn't Leave)
UPDATE 6/2/23: Can any of us really rest us easy, knowing those formerly stalwart agencies there to uphold the law and protect us like the FBI and DOJ exist now to cover for the Clintons, the Bidens, the Obamas?
FAUCI and the curse of the "EXPERTS"
UPDATE 6/2/23: George W. Bush's ostentatious alliance with Obama and Clinton is the tip of an ugly iceberg that threatens to take America down as effectively as the one that sank the Titanic.
You are the company you keep.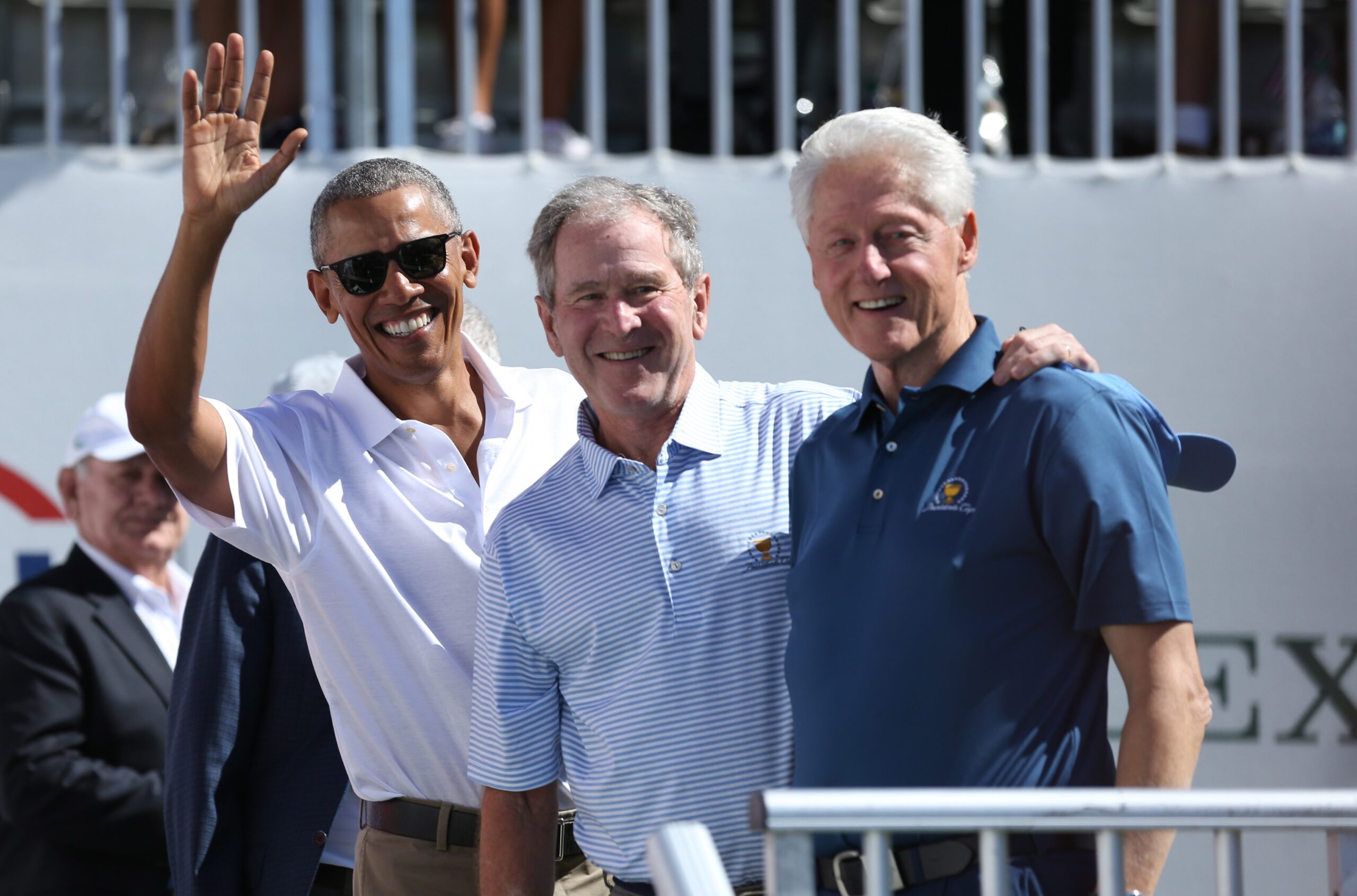 UPDATE 6/1/23: Like race hustler and provocateur Obama hiding behind his Black heritage, no informed person, least of all sensible Jews, is fooled by the squawking about black-hearted Soros being a victim of anti-Semitism.
SUPREMES-Different faces, still a Leftist Weird Sister act
WEEDS IN THE AMERICAN GARDEN OF FREEDOM
UPDATE 6/1/23: Hanoi Jane withered and ugly, desperate to be Greta, has morphed into the vengeful, bitter harridan that always lurked under that stylish Hollywood brat veneer.
Now just a silly, old thing.