UPDATE 2/21/23: Like Hillary and her childhood dreams of being a Marine, an astronaut, a lifelong Yankees fan and probably a Himalayan mountaineer like her Kiwi namesake Sir Edmund, Joe BIDENSKI of Warsaw, Poland just keeps making it up. Wasn't he also raised in Puerto Rican neighborhoods AND a regular attendee at Black churches to supplement his devout Catholicism? Perhaps a Jewish stand-up comic in the Catskills? Or something other than a drab little Scranton creep with a congenital talent for con artistry? Now he has attained the rank of war hero walking down a Ukrainian street risking his life to a backdrop of (staged) blaring sirens with the same fearless stoicism of Hillary dodging sniper bullets in Bosnia.
UPDATE 2/21/23: There is the danger of repetition making otherwise alert people tune out. But Joe Biden's war on America is a daily occurrence that should, instead, continue to dismay even those who voted for this serial malefactor because he isn't Donald Trump.
UPDATE 2/23/23: For those of us old enough to have lived through his disastrous Presidency, Jimmy Carter's signature toothy grin and cloying faux-Christian piety always evoked Biblical warnings of wickedness hiding behind that too-big smile. "Beware of false prophets, which come to you in sheep's clothing, but inwardly they are ravening wolves." (Matthew 7:15). Shakespeare knew this sort of character well: "One may smile, and smile and still be a villain."   ('Hamlet' act 1, sc. 5, l. 105).
Let him be judged in part by those monster tyrants he admired in this life-Fidel Castro, Yasser Arafat, Hugo Chavez and…
The Carter years were mercifully ended by his betrayal of the Western-minded Persian Shah, emboldening radical Islam that led directly to 9/11 and Iranian nuclear capability. This brilliant international diplomacy has provided a Middle East road map for his Democrat successors Clinton, Obama and now Biden. Israel and Jewry in general discovered in him (and his successors) unrepentant foes which he has always considered one of his many high virtues. This is/was an unabashed antisemite, but, we are repeatedly assured, a "decent" one.
 Not even hiding it. Palestine goodness vs. Israel "apartheid."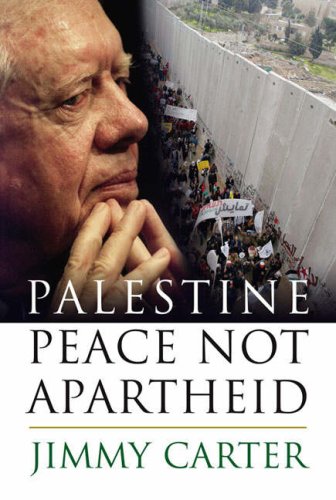 Jimmah would leave office in disgrace but thanks to the moral vacuity of modern liberals, he would be accorded the honor of playing Great Elder Statesman, using that platform consistently to cheer on America's worst enemies. Now that he's dying, the usual fools are still falling all over themselves heaping lavish praise upon him or, as the record shows, not on him but upon the false image of a "good Christian" cynically parlayed into power and undeserved worldwide admiration. He will be missed only by those blind enough to fall for an age-old con: a malevolent, self-centered fraud successfully passing himself off as a saint.
CLINTON (The Thing That Wouldn't Leave)
SUPREMES-Different faces, still a Leftist Weird Sister act