UPDATE 8/10/23: No, Joe Biden is anything but "a nice guy." Nor is he an honest guy, nor a solid, working-class guy guided by all-American values. Anything but. This is the story of a little soul of little talent given power by small-minded people who must see something of their own smallness in him to grant him power repeatedly over 5 decades.
Now a pitiful, demented shadow of his younger, consistently corrupt self, he is no longer capable of hiding the emptiness and rot that have always defined him. His loss of self-control and inability to conceal his true nature is the incontinence of an amoral, boring, mean, vain personality sadly on daily display for all the world to witness.
CLINTON (The Thing That Wouldn't Leave)
FAUCI and the curse of the "EXPERTS"
UPDATE 8/10/23: Rand Paul continues his quest in subjecting Fauci to full exposure. One honest doctor policing his own honorable profession and punishing those who have disgraced it. We are living through a tidal wave of outrages inflicted on free life these past few years, none more devastating than the Covid crime locking down the world and ruining countless millions of livelihoods and lives.  Fauci's case is one that must be pursued, examined for all to see, taken apart piece by piece, and the evildoer at the eye of the storm be brought to justice.
Unmasked.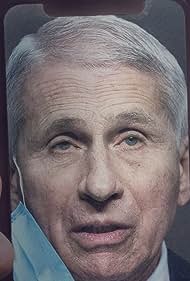 UPDATE 8/10/23: In American history, there has never been a more contrived legend than Obama, a blurred photograph revealing a vague human outline obscured by a mass of whited-out blank spots. One day, his mysteriously rapt fan base will be forced to admit this king had no clothes.
SUPREMES-Different faces, still a Leftist Weird Sister act