Shameless liar, Still good ol' Joe. 
Someone (Dr. Jill to be specific) is forging Joe's signature. Does he even know what he's signed already, starting from all those Executive Orders from Day One?
Joe and Jill's real signatures. Note the different, distinctive "B" for each.  
A recent one by "Joe", but note that it's Jill's "B." 
UPDATE 5/8/23: When it comes to using his own family both as collaborators in and cover for his own sins, no one surpasses Joe Biden. We're about to have out hearts wrenched by the same old "father who loves his son [Hunter] too much" schtick that he pulled back in 2015 shamelessly using his son Beau's death to gin up his Presidential campaign. It doesn't get any lower…except by hollow characters like Joe Biden whose idea of progress is always "How much lower can I go?" More than anything, it reflects a terrifying flaw in those who still insist he's just "Good ol' Joe," gladly supporting him emotionally and at the polls.
CLINTON (The Thing That Wouldn't Leave)
FAUCI and the curse of the "EXPERTS"
UPDATE 5/9/23: Obama's legacy is like an invasive, metastasized cancer poisonously entwined with the careers of his protegees and successors, specifically Hillary and Joe.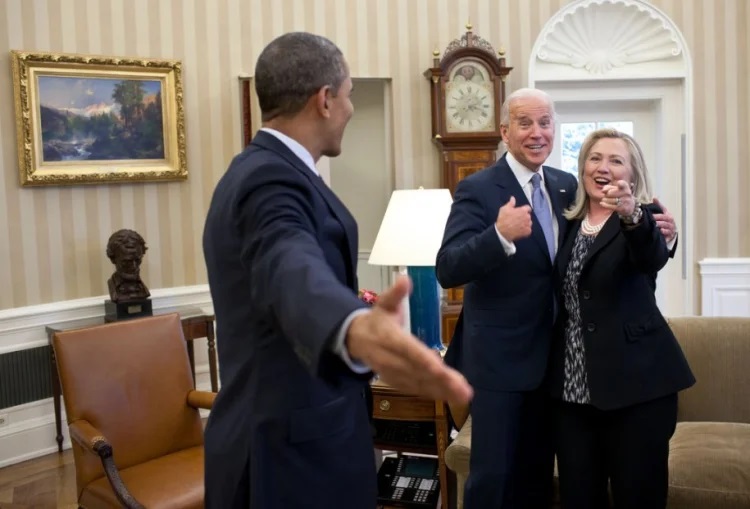 SUPREMES-Different faces, still a Leftist Weird Sister act