Liberal Mantra: NIMBY-Not In My Back Yard
UPDATE 7/27/20: Creeping closer, small town/suburbia kiddies, creeping closer.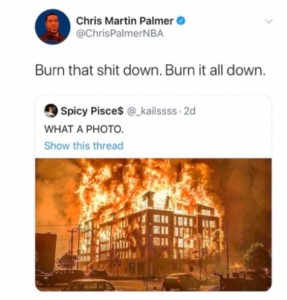 UPDATE 6/7/20: A MSM Lib in LA cheers on Minneapolis rioters torching the town until he realizes there's a local show coming to his neighborhood, SOON! "Keep that shit in DTLA(Downtown LA)!" NIMBY!!!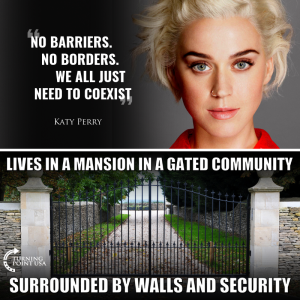 ORIGINAL POST 10/6/19: Not that it deters them, but it's always helpful to remind all those vocal, Progressive champions of Open Borders and Free Stuff-movie stars, social scientists, your average good-hearted liberal-about how they'd like to have those people camped out on their own doorsteps, hitting them up for the cost of all the basics. Just asking.