Jesse Jackson, Jr.
UPDATE (5/7/13): An important character witness comes forward on Jesse Jr.'s behalf: he's "the highlight of our karaoke nights."
The wages of nepotism, movin' on up the easy way, then crashing & burning the way most people do when it's all been handed to them, too much, too fast and for no other reason than you've got a famous name. A pitiful poster boy for the corruption of entitlement. By divine rights, he coulda been a contendah and a Mob elder in Chicago…except he's Fredo, not Michael. Fredo went to sleep with the fishes for talking too much, and Jesse Jr. is "exhausted," the modern euphemism for being taken out of the picture and put into permanent rehab.
We are
Fam-i-ly
!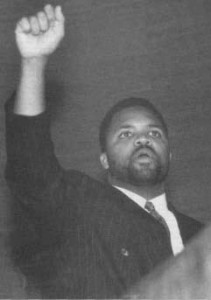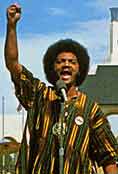 Heart-tugging problems, the poignant dilemma of 
confusing bulging campaign coffers with one's personal bank account.
 A common problem among Chicago-oriented politicians.