Michael Moore
UPDATE 10/24/17: Add to MM's many attainments membership in 4H: Harvey's Hateful Hollywood Hypocrites! Who ya thunk bankrolled that love letter to the glories of medicina Cubana (and ObamaCare), "Sicko!"?
The Ultimate Limousine Liberal, the quintessential Marxist Capitalist. Fraud, hypocrite, liar, demagogue, the boy next door.
Documentarian/critic of American excess and greed who lives modestly.
Blue-collar union champion of the Little Guy, well-known for bilking his employees and treating them like wage slaves.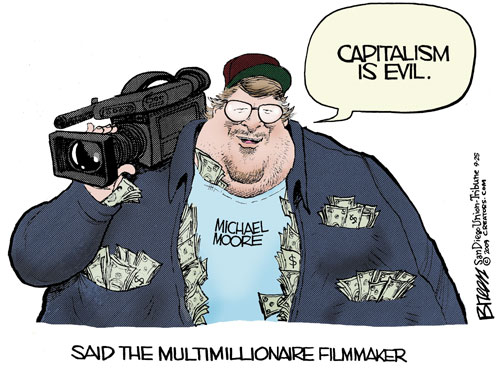 Anti-gun propagandist/profiteer who feels he's entitled to armed protection for himself.
 Shoulder to shoulder with the 99% against the 1% (excluding himself of course).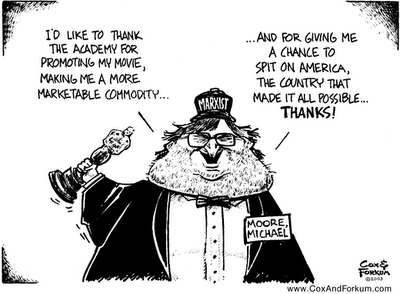 Michael Moore's vastly superior Cuban medical system.